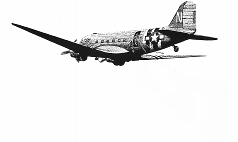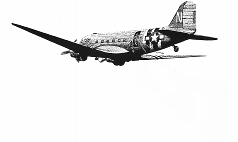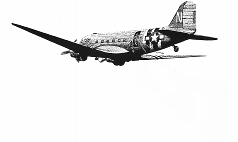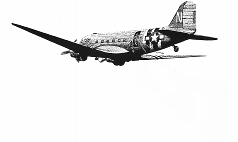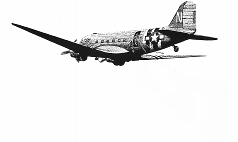 This Is A Personal Web Site and is only available through your participation. Please be involved and send me your photos, articles, videos, and web pages to share. I will maintain a GuestBook and a mailing list to keep you aware of curent CCT Events and new postings. My purpose is to bring us all a little bit closer, will you help?
| | | |
| --- | --- | --- |
| | Team Room Bulletin Board, Please send me current NEWS | |

Upcoming Events, Is Yours Listed?


Nashville Reunion; 14-16 May 2015, More Info Soon......



CCT Pictures, Videos, Articles and More
Mike McReynolds




2500 Hillshire Drive




Columbia, MO. 65203


Primary Phone; Home (573) 446-4840
Travel Phone Only; Trac (573) 289-0309



Recently Updated;
Sgt Mac's Bar 2000 - 2012
Secret Operation; Road Grader


Sewart AFB CCT Slideshow by Hal Dufilho


2013 Gold Star Family Reunion Photos


The Team Room Theater




2013 Reuion Pictures ..... send more!




Adam Servais Honored by The American Fallen Soldiers Project




Viet Nam New Team Picture, Identified


CCT Las Vegas Reunion Pictures Posted


Viet Nam, Page Three, Dave Johnson's Photos...NEW PAGE




Ron Evans visits the bar




The Mission Goes On..... Updated


Second Annual SOWF SW Loop Ride; April 18th - 21st


Theater; First There, That Others May Live; Added


Doc Savage and Randy Schlotman stop by Sgt Mac's Bar
Adam Krueger earns Silver Star, plus 22nd STS Awards


May 16-19, 2013; Nashville Mini Reunion




The Rock: Combat Controller "First There," Always Remembered


Team Room Audio Visual Lab
Team Room Library
Combat Control Links and Web Sites
Team Canteen, Photos of Hooligans and Rascals @ Sgt Mac's Bar


USAF Combat Dive School, Class 11-2


Nashville Mini Reunion Pictures Posted




Pope Troops Earn Multiple Medals


Sidney Toups; CCTer's Remembered
Col. Chuck Corey; CCTer's Remembered


Guess who shows up @ the bar....




Mark Forester awarded Silver Star


Memorial Day 2012 @ SgtMac'sBar


Nashville Mini-Reunion 17 thru 20 May 2012




McChord CCTers Earn Awards




5th Annual North West Loop Motorcycle Run Pictures


23rd STS CCT earn Silver Star and more


1997 Nashville Reunion Pictures Posted




1st Annual South West Loop Motorcycle Ride 26-29th Apr




Las Vegas CCT Reunion, March 15th - 18th




Ted Hofknecht earns the JINSA Grateful Nation Award


2011 Tim Davis Memorial Walk
Rob Gutierrez to be Awarded Air Force Cross


Bart Decker and other Horse Soldiers Recognized




Caleb Gilbreath earns Silver Star




Ismael Villegas also awarded the Silver Star


Air Force Special Ops Teams Prepares for WAR
New CCA Web Site is open...


Rob Gutierrez, Airman Magazine




Andy Harvell, CCT KIA, Rest in Peace Brother!


Shaun Meadows and Operation FINALLY HOME


Johnnie Yellock Wounded in Action... WIA




Calvin Markham & The Whomper Stomper Open, Sept.17






Memorial Day Gold Star Family Reunion Pictures, 2013

..




Mike and Jill McReynolds, Mark Hughes, Tim Brown, Al Huddleston, Steve Jones, Emmet Heidemann, Jack Hughes, Johnny Scimeca, Stan Braxton, Joel Juett, Bob Martens, Billy Howell, Pete Roberts, Pete "Pappy" Muschke, Steve Polofka, Rick Jordan, Steve Farnum, Randy Seebeck, Bob Kelly, Ron Evans, Jose Fuentes, Chris Caffall, Greg Capps, Bill Sink, Steve Miller, Tony Snodgrass, Frank Betty, Roger Hoggatt, Gus Rhinehart, Jim Lyons, Mickey Wright, Wayne "Dink" Dalton, Willie T. Hall, Roger Klair, John Karr, Rick Nicklaus, Mike Synder, Tom Bevan, Bob Azeltine, Marty Horan, Bill Weiss, Monkey West, John Koren, Jim Gary, Patrick Hall, Kirk Toth, Pat & Sandy Pihana, David Netterville, Mike Leonard, Steve Borbee, Al Hooper, Charlie McCarthy, Whip Wilson, Chuck Freeman, Mort Freedman, Hector Rivera, Gary Brock, Karen Downing, Jerry Daniels, Russ Dodd, John Glowacki, Craig Brotchie, Bob Blowers, Don "Willie" Williams, Tom Royer, Norm Erikson, Doug Kimme, Jym Golden, Jerry Marshall, Jim Justice, Charlie Mason, Steve McLeary, Rick Caffee, Dave McCracken, Ursula Huddleston, Rob Coulter, Jim Ritenour, Glenn Palmer, John Eddington, Gary Pino, Don East, Rex Corbin, Art Lawrence, Ron Childress, Don Mirabile, Jim Cook, John McGarry, Carl Casey, Ron Kauffman, Jeffery Ford, Vinnie Savino, Randy Blythe, David Wilson, Gary Lantrip, Rob Scoursas, Dale Watkins, John "JJ" Scanlon, Jim Hunter, Roger James, Bob Reyes, Don Horton, Jim Moffett, Jon Rosa, Bud Gonzalez, Ray Jay Heath, Mike Steinbeck, Johnny Pantages, Jack King, George "OB" O'Brien, Mike Naylor, Mark Kramer, Wayne Gardner, Bob Eubank, Gene Harris, Dan Kennedy, David Leighton, Ronney Moss, Mike Massengale, Dick Brawley, Bob Brennan, Dale LeFleur, Randy Schlotman, Conrad Bohl, Walt Reulbach, Jose Aguirrechea, Clarence Garland, Don Hindman, Ernie Shervey, Steve Weger, Jimmy Parsons, Tim McCann, Bob Rankin, Bob Wilkinson, Bob Overland, Waldoo Willis, Dave Pearson, Leonard Whitten, Ben Ludlow, Wayne Smith, Ben Grady, Nick Kiraly, Sam Scoggin, Mike "Karastan" McGregor, Keith Hewes, Dan Dailey, Don Rogers, Dan Packard, Tim Tennant, Doug Welniak, Milinovich Dimitrie, Ed Pound, Ron Kosh, John Riley, Valerie Chapman, R.W. "Mac" McCabe, Floyd Smith, Rex Wollmann, Dick Sigman, Lee Elder, Henry "Gunner" Marc, Jim Stanford, Vernon Morgan, Eddo Miller, Jeremy Schoop, Mike Lampe, Bob Bieber, Jim Mitchell, Bill Vetscher, Rick Crutchfield, Vann Jones, Roger Flexer, Bill Frankenberger, Ray Cameron, Jim Keen, Philip "Ski" Mondrowski, Adam Heller, Ben Carroll, Ed Holster, Mark Conlin, Keith Edwards, Ron "Fats" Bracken, Bill Massengill, Greg Hataway, John Cummings, Richmond "Smokey" Murray, J.P. Lagerloef, Wayne Norrad, John Cunningham, Roy Jordan, Bob Booth, Dan Coonan, , Clint Randolph , Mike "Mouse" Lisk, Enrique Herrera, Russ "Doc" Savage, Scott Innis, Scott Poppele, Ken Rodriguez, Will Perez, Scott White, Jim Lundie, Phillip Freeman, Larry "Moose" Morris, Tom Allen, Jim Boyce, Ray Bricker, Gary Downing, Skip Arnold, Keith Haselden, Emmett "Pat" Botten, Ron "GatorMan Stiles, Dana Geary, Jack McMullen, Steve Williams, Paul Mullis, Doris (Guillet) Maitland, Peter D. Holt, Hal Dufino, Dave Lillico, John Lebold, Ron Smith, Rick Driggers, Jim Donaldson, Scott Bigelow, Jeff Carper, Pete Taylor, Dale Anderson, Dave Smith, Don Bueneman, Steve Flock, Keith Bell, Patrick Aguilar, Jack Sweatman, Joe Edwards, Larry Lower, Pat Eagan, Laurence "Marty" Martinez, Mike Lamonica, Bob Holmes, Robert Cleghorn, Les Hall, Gene Adcock, Renate "Outlaw" Robbins, Rod Pendergrass, Mike Dale, John "Coach" Carney, Frank Hasler, T.C. Williams, Calvin Markham, John Buck, Melanie Sather, Don Peters, J.D. Burch, Rick Drinkwine, Buddy Bowden, Archie Hickerson, Spike Gardner, Mike Callahan, Bill Covington, Bob Swisher, Tim Arcadi, Gerald Neitenbach, Johnny Williams, David Libby, Joseph Stephanishen, Ron Schott, Charlie Jones, Andy Hale, Ron Locke, Dave Duell, Red Ghormley, Jim Aubele, Phil Ward, Ken Seeger, Barry Galyes, Gordy Swayze, Morris Brunell, Winston Kegley, Juan Rodriguez, Kirby Rodriguez, Bob Farmer, Ron Brown, Leo Fuller, Robert Chappell, Joe Klauser, Dale Jensen, Jeff Kinlaw, Ray Templin, Bill Citro, Charlie Tappero, Dave Fahey, Jim Kimball, Bill Winters, Joe Hawkins, Jay Morris, John Drozdowski, Jorge Ibara, Howie Gray, Mike Schlegel, Tom Laney, Al Joye, Bob Miller, Art Pittman, Buzz Sawyer, Bob Ford, Spebcer Offenbacker, K.B. Duncan, Don Hammond, John Kuntz, John Eklof, Jerry Green, T.C. Rogers, Clarence Montogomery, Darren Johnson, Pat Elko, Bob Barinowski, Kyle Stanbro, Paul Venturella, Steve Moss, Greg Harmon, E.J. Johnson, Chris Coleman, Rex Kenyon, Tim Scherer, Mark Stratton, Doug Fenske, Santino Fort, Ralph Humphrey, Anthony DiGiacomo, Rick Cheek, Teddy Hurt, Hector Jones, Willie Harris, Danny Page, Rick Crete, Gordon Tully, Craig Rith, Joe Scarborough, Pat O'Neill, Marshall Farris, Roy Kitchen, Chris Carter, Bob Weller, Jerry Quintus, Pepper Adams, Dan Cleek, Bob Newmann, Brandon Gross, Billie Slayton, Rich Eubanks, Jimmy Gomez, Dave Johnson, Larry Palmer, Mike Stockdale, Randy Carmichael, Ody Dickey III, Debbie Argel-Bastian, Jana Martinez, Linda Crate, Denise Schaeffer, John Emly, Dave Burchette, Clyde Howard, Stevie P. Phillips, Bill O'Brien, Floyd Brown, Stewart Arington, Zeke Dewey, Brian Hall, Todd Madison, Mike Ramos, Brad Baxter, Don Strobaugh, Tony Urenda, Don Kantner, Cass Seymore, Al Avalo, Pat Barnett, Hubert "Don" Donaldson, Rob Somer, Ruth Abee, Lori & Kenny Longfritz, David Sulak, Greg Walsh, Nick & Sherry Fresques, James Forget, Tim Thompson, Steve Cardwell, Robert "Mouse" Thomas, Joey Powell, Art Palain, Bart Decker, Alan Hottel, Ron Bible, Steve Wassinger, Jeff Clemons, Loyu Cortese, Shad Babb, Rich Burrell, Andie Baillie, Tim Sullivan, Billy White, Rick Curry, Brian Douglas, Ralph Thomas, Pete & Sue Servais, Mark Kling, Chris Vroman, Alan Abraham, Mike Fazio, Justin James, John Houston, Dwight Newmoyer, Dan Cook, Richard "Baby Helton, Terry Harris, Nick Navickas, Roneisa Matero, Mason Mathews, Lee McGough, Colin Hudson, John Lynch, Bill Adams III, Terry Chapman, Ray Bolinger, Tony Simpson, Eddy (EX) Loughran, Kyle Graman, Bernie Sihsmann, Tom (Junior) Marshall, David Jerkins, Josh Mattert, Tarek (TJ) Awada, John Juergensen, Tim Howze, Tony Cortese, Mike Pelley, Mike Tracy, Mark Nevatt, Jim Alvarez, Ben Hannigan, Gene Johnson, Brad Glade, Albert Ganzemuller, Dave Barton, Charlie Bell, Tom Mitchell, Robert Kohon, Tony Simpson, H.T. Kinder, James Harrell, Young "Fitz" Fitzpatrick, Tom Watson, Bob Benton, Mike Fritz, C. Ray Long, Roland "Charlie" Brown, Harry Thompson, J.P. (Buddy) Werkheiser, John Butler, Doug Foster, Jacob Poulion, Richard Sprouse, Neill Thaggard, Pete Sheremeta, Don Spivey, Floyd Lucas, Dustin Bankson, Ray Benjimin, Al Pellegrini, Robert Pittman, James Bates, Dennis Decker, Richard Thore, Jeff Shackleford, Mike Takach, Fran Oster, Scott Robel, Michael Serafin, Donovan Haggas, H.C. Willson, Dave Horwitz, Bob Hill, Vinny Capece, Harvey Perroitt, Grady Tucker, Michael J. Davis, Sally Sheldon, Rob Gutierrez, Sam Schindler, Rex Evitts, Brett Nelson, Russ Garrivay, Joe Placencia, Jake Lowma, Chris Thompson, Dee Brawley, Mark Bass, Lonnie Stewart, Stu Pressey, Robert Krauser, John Overman, Ray and Rose Diaz, Patrick Carr, Doug Simmons, Frank Barrett, Alex Hanko, Wayne Fuiten, Skip Nutting, Larry Clausen, William T. Tuttle's (Son), Norman "Larry" Wells, Robert "Bob" Wager, Craig Clark, Jack Moyer, James Glaser, Pat Lewton, Sally Pender – Bryant, Dustin "Dusty" Brock, Joe "Lemon" Lemoine, Sean McPartland, Jack Pierce, Guy "Bone" Cambone, Robert Armfield, William "Rob" Nellums, Willie Price, Bruce Nyberg, Thad Forester, Thomas McHale, Robyn Lisk, Carlton Lynn, Bud Fowler, Mark Hahn, Ulysses Miller Jr., James Freeny, Jill Rodriguez, Tony Evanson, Roger Reeder, Jim Penticoff, Dave Brown, Justin Brizuela, Al Moskau Jr,. Jim Viernes, Gary Harwell, Dathan "Nordy" Nordheim, Gary Sawley, Wade Ricketts, Wayne Barnett, Johnnie Yellock Sr., Jim Ebinger, Mike Lapan, Bill Wood, Al Joseph, Mike Vrosh, Lari Mirabile, Greg Austin, Max Goodman, Bruce Dixon, Howard McNeill, Randy Gallman, Bob Heflin, Tim Heflin, Wendy Argel-Allison, Doug Thiel, Carlos Neris, George Roll, Jake Miller, Lee Raley, Brian Vander Werf, Doug Haug, Angie "Whip" Wilson, Tom Naragon, Alex Cline, Rich Quigley, Carl Roberts, Andy Kubik, Patrick Moynihan, George Hardy, Mike Sneeder, Doug Allan, and Humberto Cabrera
Sgt Mac's CCT Team Room
membership 2013 -

Mike & Jill McReynolds, Les Hall, Angie Wilson, Gary Brock, Thad Forester, Charlie Mason, Art "Pittbull" Pittman, Clint Hale, John Drozdowski, Chuck Trimple, Leo Fuller, Norm Erikson, Doris Maitland, Jym Golden, Jay "Moose" Morris, Ulysses Miller, Mike Leonard, Jose Aguirrechea, Al Huddleston, Joe Hawkins, Jim Aubele, John Riely, Dave Johnson, Rob Nellums, Ben Grady, Doug Allen, Rob "The Pitt" Pittman, Ronney Moss, Andy Hale, Dathan "Nordy" Nordheim, Joe Edwards, Bill "Woody" Wood, Dave Haug, Guy Cambone, Dave Lillico, Tom Watson, Dee Brawley, Wayne Norrad, Willie Harris, Teddy Hurt, Hal Dufilho, Sherry Fresques, Steve Moss, Pat Elko, Tony Evanson, J.D. Burch, John Lynch, Doug Fenske, Dale Anderson, Charlie Bell, Tommy McHale, Dan Kennedy, Dave Pearson, Wade Ricketts, Don Williams, Bruce Nyburg, Johnnie Yellock, Bill Vetscher, Skip Nutting, Mark Hawn, Marty Jones, Bill Frankenberger, Don Spivey, Doug Kimme, Don Peters, Wayne Gardner, T.C. Williams, Roger James, Wayne "Dink" Dalton, Charlie McCarthy, Tom Royer, Young Fitzpatrick, Adam Heller, Vann Jones, Mike Fritz, Gene Adcock, Scott Lucier, Dave Brown, Rich Burrell, Pete Roberts, Jim Donaldson, Brian Douglas, Don Rogers, Roy Hubanks, Rex Wollmann, Yvette Sanchez-Duchene, Roy Kitchen, Ron Schott, Linda Crate, Carl Roberts, Rick Curry, Jim Moffett, James Bates, Craig Clark, Linda Ables, Sally, Pender-Bryant, Lonnie Stewart, Roy Jordan, Howard McNeil, Hector Rivera, Dale LeFleur, Phil Mondrowski, Ron Evans, Bill Massengill, Floyd Smith, Vinny Capece, Doug Foster, Joel Juett, Tim Scherer, Roland "Charlie" Brown, Joe Placencia, Ron Kosh, Ray Long, Steve Williams, Bob Heflin, Jim Alvarez, Rick Caffee, Cass Seymore, John McGarry, Gordon Tully, Patrick Aguilar, Mark Hughes, K.B. Duncan, John Cummins, Rod Pendergrass, Bob Bieber, Chris Caffall, Scott Robel, Bill Sink, Mike Vrosh, Jeff Ford, Bob Farmer, Roger Reeder, Dave Barton, Greg Austin, Ray Diaz, Spencer Ernst, John Simeca, Greg Hataway, Floyd Brown, Don Hindman, Grady Tucker, Gary Pino, Ted Rogers, Randy Carmichael, Brad Baxter, John Koren, Tim Brown, Jimmy Parsons, Rick Cheek, Kristy Jefferson, Buddy McReynolds, Mike "Kitty" Schlegel, Jerry Marshall, Mike Dale, Thomas McBriarty, Terry Chapman, Dale Huddleston, Bob Overland, Rich Eubanks, Rich Quigley, Lari Mirabile, Sue Servais, David Wilson, Ron Kauffman, Dave Holcomb, Ken Seeger, Dave Cantu, Ed Miller, Terry Harris, Carl Casey, Patrick Carr, Rick Drinkwine, David Fahey, Eugene Kimbal, Marty Martinez, Floyd Lucas, Jill Rodriguez, Buddy Werheiser, Gary Harwell, Jake Miller, Dana Geary, Norman Wells, Jimmy Viernes, Mark Nevatt, Spencer Offenbacker, Harvey Periott, John Kuntz, Doug Simmons, Wayne Smith, Jack Moyer, Tim Arcadi, Doug Johnson, Dave Netterville, Ben Sihsmann, Jim Justice, Sean McPartland, Ralph Thomas, Donald Horton, Emmet Heidemann, Ray Benjamin, Al Pellagrini, Mike Steinbeck, Henry Marc, Tim Howze, Nick Kiraly, Leonard Whitten, Bill Giesige, Bob Brennan, Roger Flexer, Lori Longfritz, Peter D. Holt, Tom Allen, Pepper Adams, Ben Ludlow, Deb Argel-Bastian, Larry Palmer, Mike Orlando, Ron Childress, Roger Klair, Billy Howell, Jack King, Noel Davis-Carroll, Art John, Russ "Doc" Savage, Roger Hoggatt, Stewart Arington, Jim Hunter, James Ebinger, Rex Kenyon, Harold "Ron" Bracken, Frank Barrett, Timothy Thompson, Mark Kramer, Pet "Pappy" Muschke, Albert Ganzemuller, John Lebold, Gene Johnson, Al Avalo, Ron Stiles, Randy Schlotman, Betty Rankin, Bob Swisher, Clarence "Monte" Montgomery, Doug Cohee, George Hardy, Dave Gathings, James Roche, Al Hottel, Jim Spear, Jesse Powell, Tom Bevan, Jim Keen, Lisa Offenbacker, David Duell, Bill Burr, Joe LaPerriere, George Roll, Steve Doubt, Wayne Barnett, Pete Larkin, Shannon Goodwin, Walter W. "Waldoo" Willis, James Morgan, Red Ghormley, Robyn Lisk, Jim Williams, Robert Chappell, Steve Joel, Mary Davis-Sheldon, Joe Lemone, Roger Welke, Keith Haselden, Don Hammond, Archie Hickerson, T.A. "Bud" Fowler, Edwin Baxter, Mike McCormick, Dave Smith, Jerry J.D. Daniels, Howard "Howie" Gray, Chris Carter, Mike Synder, Mike Serafin, Ernest Shervey, Bob Barinowski, Jerry Whitley, Pat Pihana, Lucky Cook, Bob & Gail Rukke, Pete Servais, Dennis "Dino" Knuth, Phil Collins, Krista Harvell, Don Karpowich, Luke Van Dorston, Mile Palaima, Mickey Wright, Dan Adams, James Glaser, Chris Larkin, Larry Perez, Richard K. Spouse, R.J. Roberts, Tom "T.J." Tinker, Alan Tetlow, Catherine Osborn, Phil Taylor, R.J. Yarbrough, Bill Covington, Art Turner, Mike Eddy, Barry Gayles, Phil Taylor, Larry Watkins, Kenneth Urenda, John Bringolf, Buddy Bowden, Rick Fisher, Helen Stanford, Alex Hanko, Ed Pound, Kathy Branch-Jones, William R. Stokes, Steve Polofka